The Tears - 'Beautiful pain'
You're as dark as the ocean, as cold as the rain
You got me weak with emotion, you're such a beautiful pain
And I cling to my pillow and scratch at my veins
You kiss like a killer, you're such a beautiful pain
Such a beautiful pain
***
Bought a freesia fragrance and lavende lotion mains. cool.
hope you'll notice the new smell of me.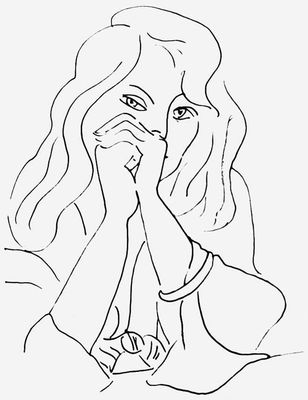 ***
there's drama on ATV called '情陷夜中環', 好娘! 仲係講什麼三角戀、唔知情0既同父異母兄妹相愛, 被迫要分開...認真爆!
近來多數睇有線 - 無線好schmaltz好chav, 而且有線0岩口味又就到我0的唔正常時間。最期至愛有: "天上天下"(暴力+色情校園anim), 仲有日劇"コム殿"(好搞笑又ok touching). 果0的咩隨時候命唔好預我睇~
***
To be K or to be P? that is the question.
I just want a job. very simple. don't trouble me with choices!
***
haven't read my favourite mags, economist, faura & businessweek, and the food columns on newsweek for a long time. Must keep myself current after the exam.
my spin is so weak now as if it is going to break in the next second.
Maria Forest: oh you poor thing!
me: yeah, I'm totally overwhelmed.....
***
updated with the sidebar! look at the lefthand side of this blog. I added a list of books + music which posed influence on me all along the way. This update took me >1hr on html writing + revising, back & forth. If you click on the images/ text beneath you'll be directed to amazon japan for further details. I'll update the list from time to time. hope to share more of me with you.
***
saintvenus' stereo is playing:
The Tears - 'beautiful pain'
X Japan - 'Dahlia'